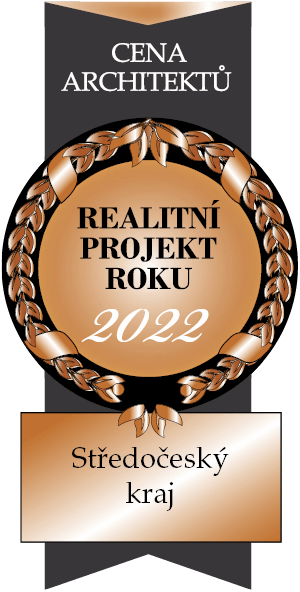 A LUXURY FAMILY VILLA IN THE MIDDLE OF NATURE FOR SALE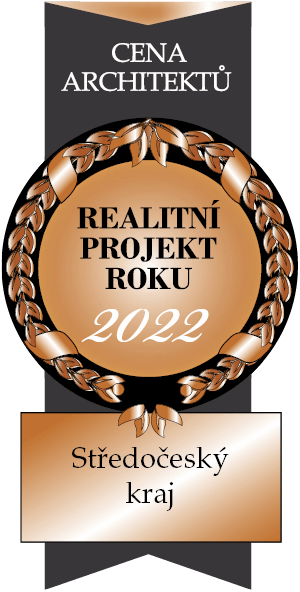 A LUXURY FAMILY VILLA IN THE MIDDLE OF NATURE FOR SALE
Hillside Splendor is an absolutely unique architectural project that meets the latest trends of family home construction. Thanks to the green roof, dynamic shape of the facade, and hand-picked natural materials, it aligns perfectly with the natural terrain, blending into the landscape and resonating with the surrounding nature. At the same time, it's a purely modern well-equipped house aiming to satisfy even the highest demands of our clients.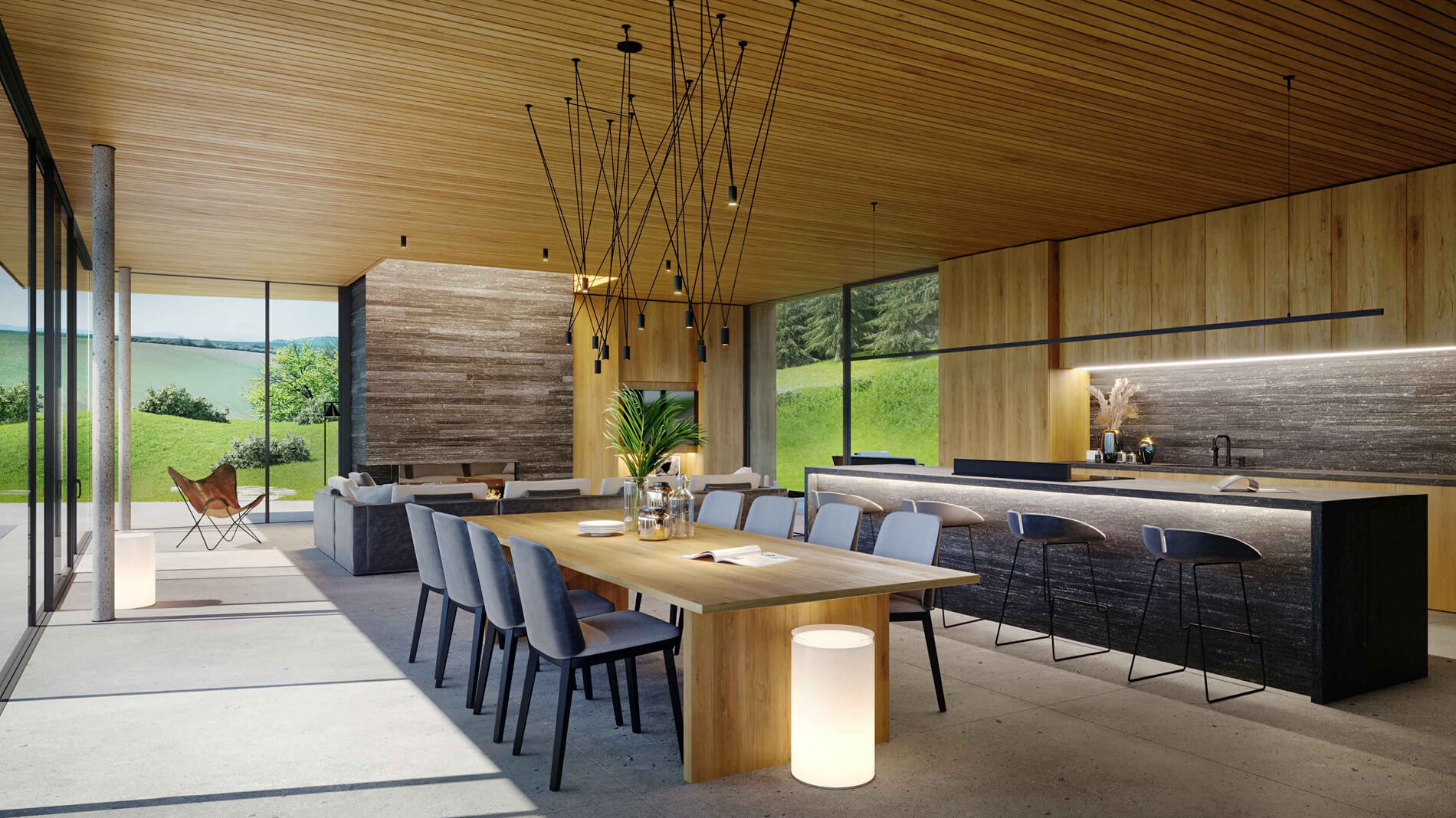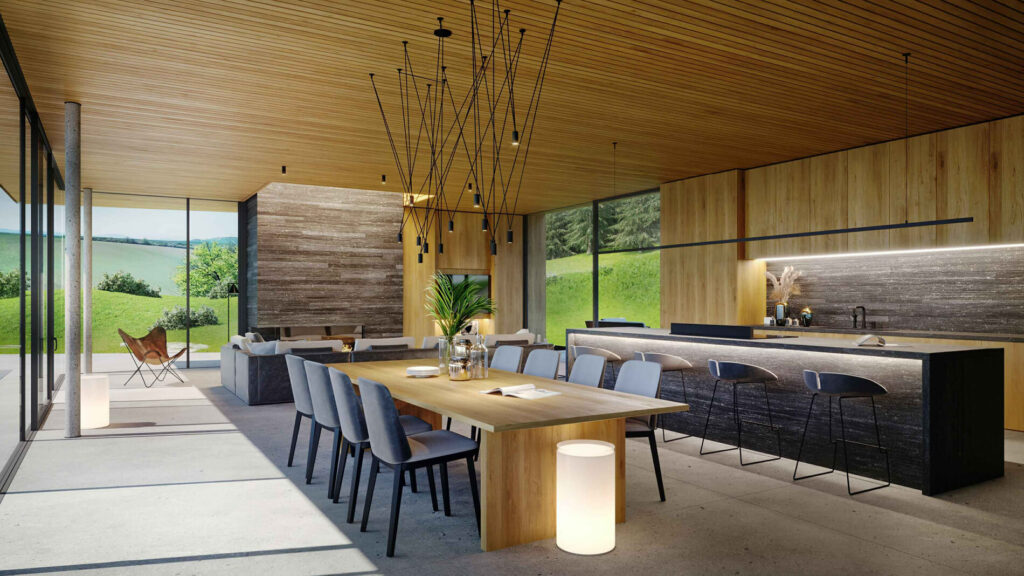 SPACIOUS LIVING AREA
Situated on the first floor of the house with a view of the countryside, large-format windows, a designer fireplace accentuated by a skylight, a kitchen, and a dining room.
RELAX
Wellness paradise on the ground floor with Jacuzzi, sauna, swimming pool, and direct garden access.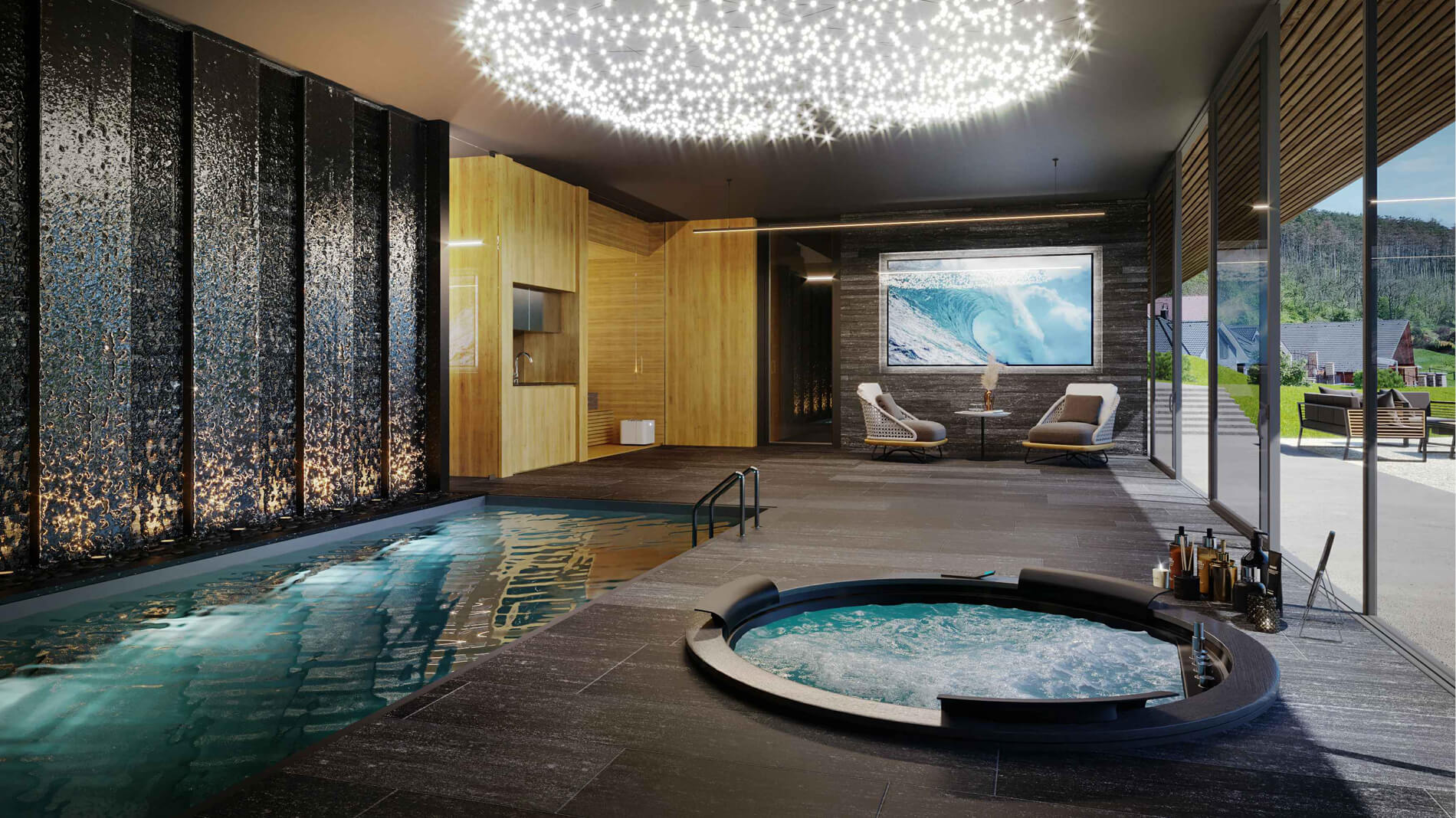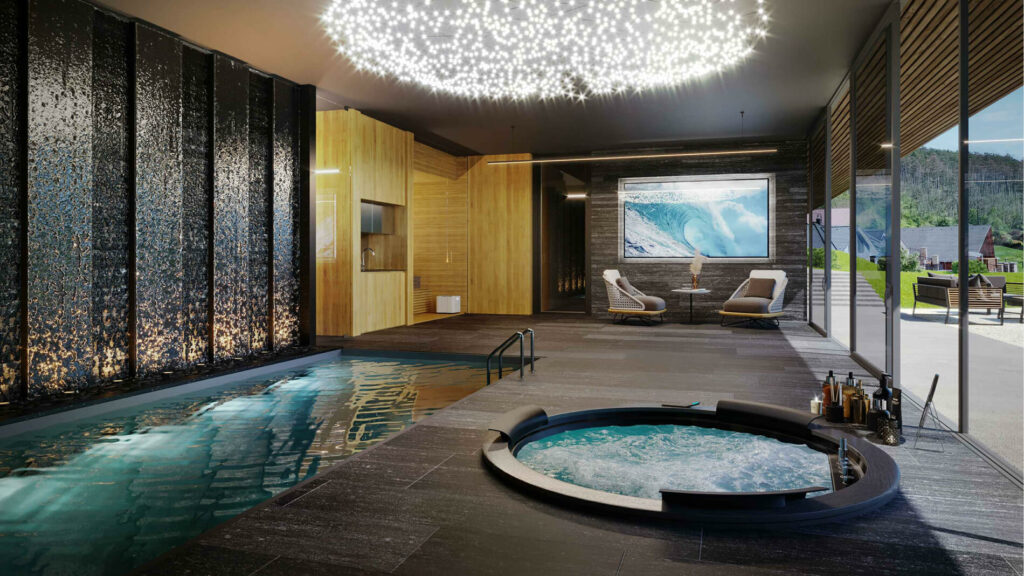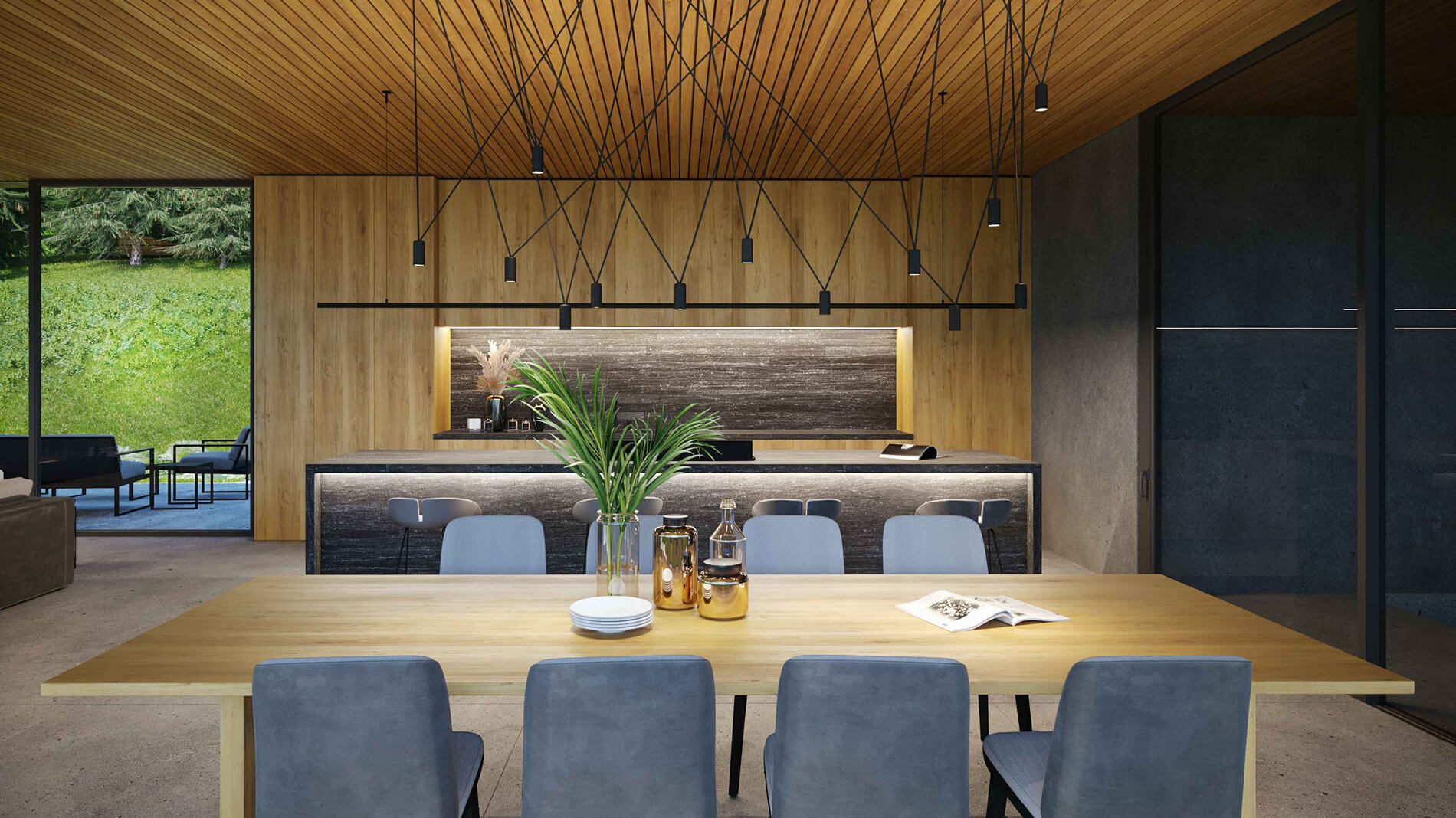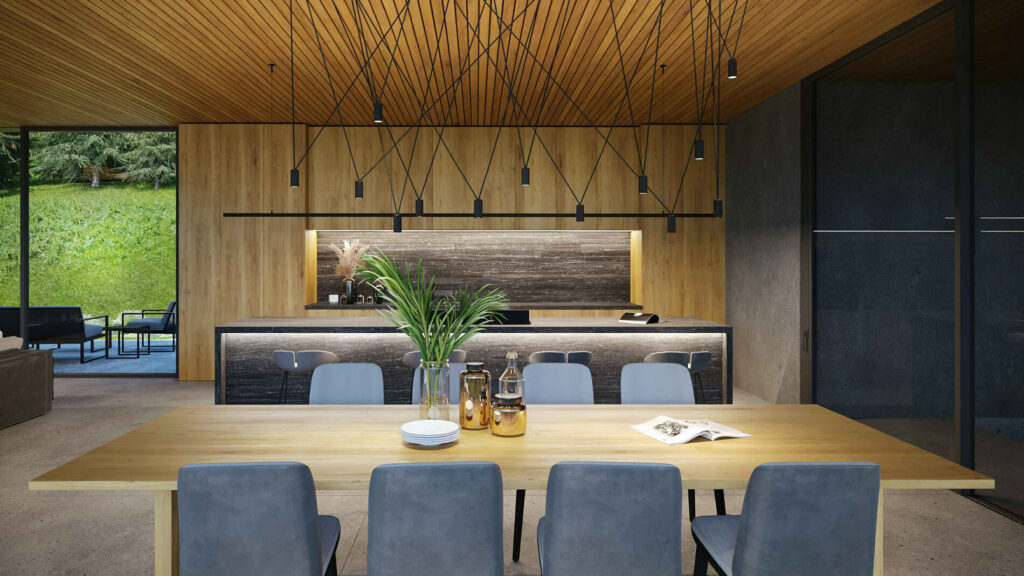 KITCHEN AND DINING ROOM
Kitchen on the first floor of the house with a dining room – top-quality timelessmaterials and shapes, design accessories, and as a bonus – a view of both the forest and open landscape.
GARDEN
Part of the garden behind the house features a seating area, a natural bio pond for swimming, a gazebo integrated in the slope, and beautiful views of the surrounding nature. Even though property is located in close vicinityoftheKřivoklátsko ProtectedLandscape Area, Prague's Metropole Zličín can be reached by car in just 20 minutes.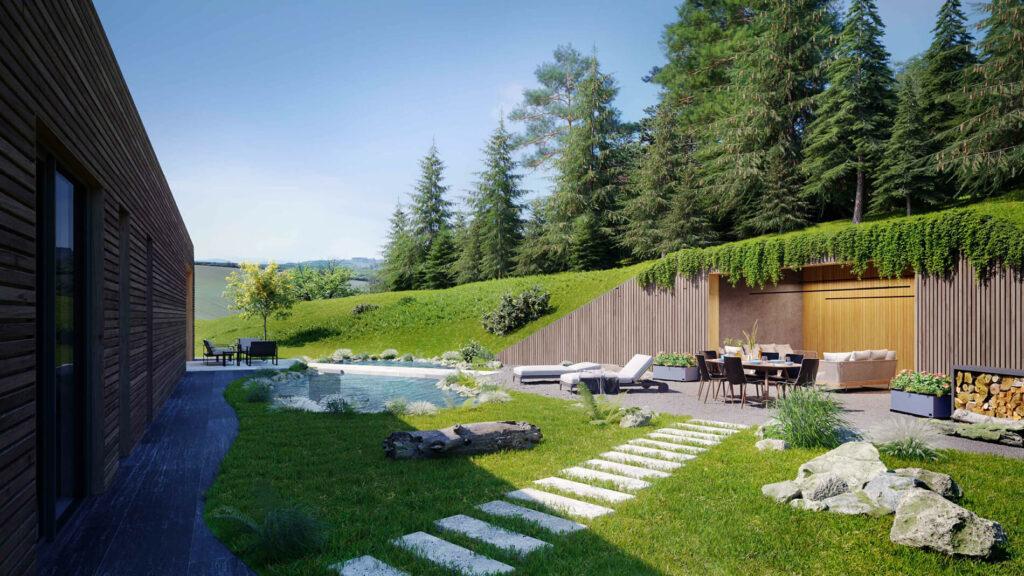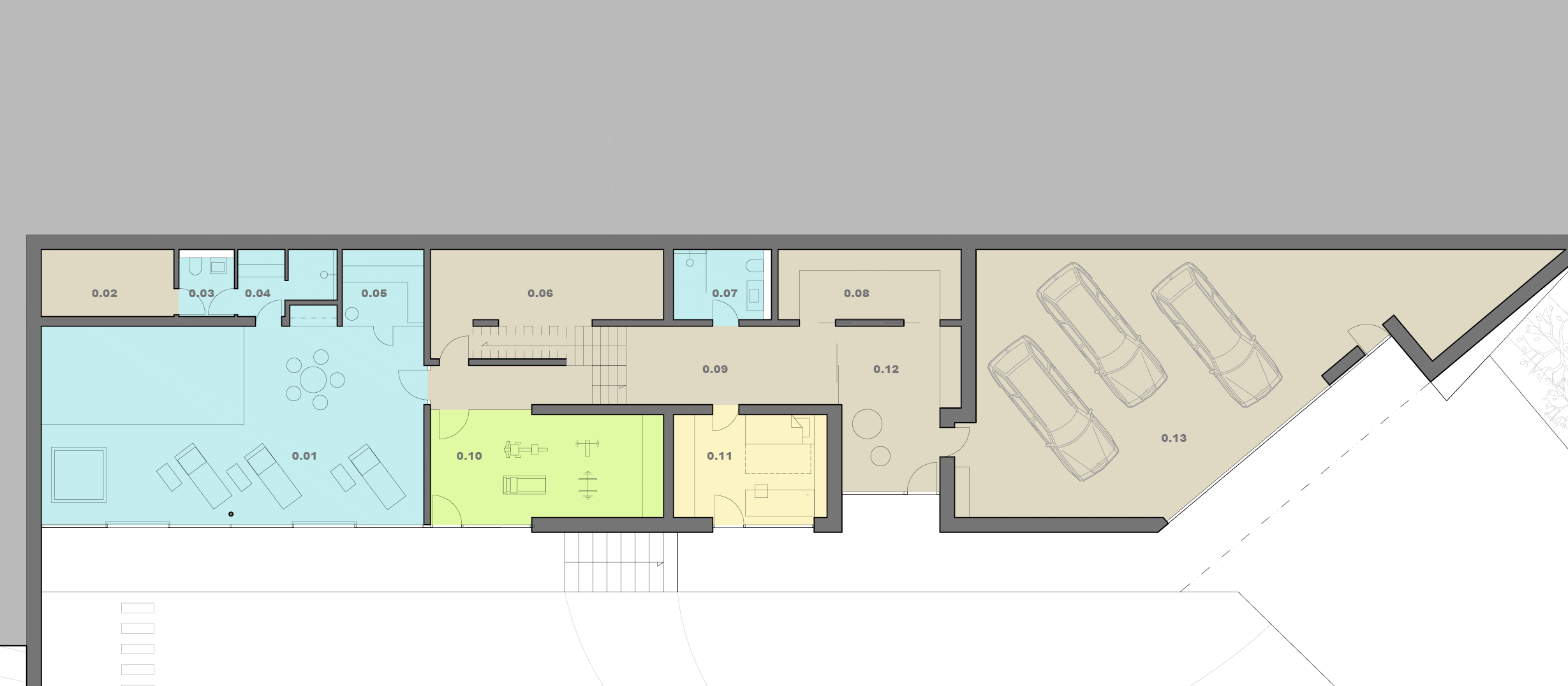 | no. | space name | m² |
| --- | --- | --- |
| 0.01 | pool hall | 72.1 |
| 0.02 | pool equipment room | 8.4 |
| 0.03 | WC | 3.1 |
| 0.04 | changing room with shower | 5.7 |
| 0.05 | sauna | 5.9 |
| no. | space name | m² |
| --- | --- | --- |
| 0.06 | boiler room | 21.4 |
| 0.07 | bathroom | 6.1 |
| 0.08 | closet | 12 |
| 0.09 | stair hall | 23.2 |
| 0.10 | fitness | 23.6 |
no.
space name
m²
0.11
study / guest room
15.7
0.12
foyer
17.2
0.13
garage / garden shed
97.2
total usable area
311.6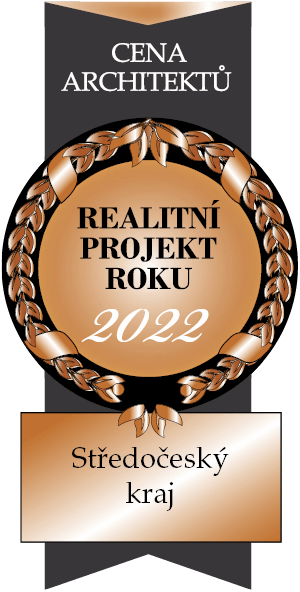 Construction work on the Hillside Splendor villa is performed by a reputable construction company with over two dozen locally built homes in its portfolio. This plot of land is connected to all networks (gas, electricity, municipal sewerage, municipal water supply, fiber optic).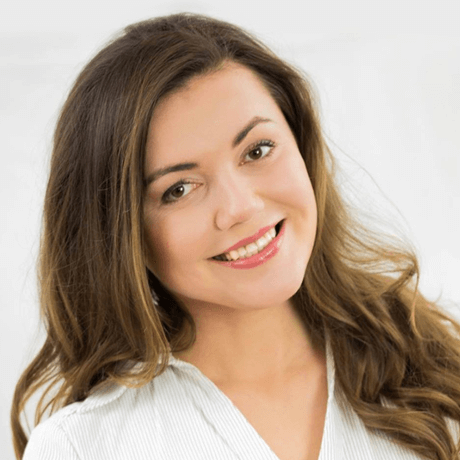 Mgr. Alena Skalska
CEO
Green Hills Realty s.r.o. it has been operating on the Czech market since 2017. Our focus is on the construction of individual residential homes throughout the Central Bohemian region. Our goal is to offer a portfolio of interesting projects while being flexible towards the clients' individual requirements. We work closely with experienced architects and designers, offering the possibility of making changes and adjustments to the design projects, as well as customizing interiors according to the clients' needs down to the last detail.
Zahořany is part of the Králův Dvůr town located in the immediate vicinity of Beroun. The following facilities and amenities can befound in Králův Dvůr and Beroun: schools, kindergartens, medical institutions, shopping malls, and cultural centers.
SKALSKA, s.r.o.
Na Vinohradech 186 | 267 01 Králův Dvůr
Czechia
Opening hours: Mo–Fr / 9:00 – 18:00